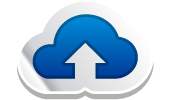 Our hosting solution gives an unique access to enterprise grade managed dedicated server for small & medium businesses.
We host only the projects we develop. For maximum security, performance & availability, third-party & open source softwares do not find their way into our hosting environment.
This highly secured server environment comes standard with 'On' & 'Off' site backups. Daily & Monthly On-Site back up, Weekly & Monthly Off-Site backup's are standard. If required, we can upgrade to daily off site back up.
Understanding Business Class Hosting Requirements:
Generally, hosting is sold in measure of quantity, such as storage space, bandwidth, email accounts, database etc.
However, when considering business class server requirement, quantity should not be the deciding factor.
Instead, the three most important areas of focus for business class hosting is security, scalability & performance.
When the above is addressed, most often the rest of the requirements are automatically inherited.
Overview of the most popular hosting solutions:
1. Shared Hosting:
Shared hosting is the most popular among all hosting solutions. Often costing less than $10/month, it is primarily designed for hobbyists & individuals to host static data or data that can be easily replaced.
How it works:
Hosting companies create thousands of hosting accounts on a typical web server to host thousands of web sites. Basically, each user is a folder (directory) in the web server. All of the users utilizes the same server resources such as processor queue, mysql service & mail server.
Security:
Shared hosting web servers are configured to allow easy access to services such as ftp & terminal services. Shared servers are prone for hacking, root-kit / trojan horse injections & database corruption.
User Control:
Users do not have control over server settings or resource throttling & usage. Server performance hugely relies on other users & the scripts / applications that they run. The server can be responsive at one time & become slow without notice.
Summary:
For the consumer it is a low cost hosting solution. For the hosting company, shared hosting solutions brings the most profit on a per server basis because, the server resources are sold to thousands of users, often they are also over sold.
2. Virtual Private Servers (VPS):
VPS is similar to shared hosting in many ways, since the server resource are shared by more than one user. However, the resources are shared by less number of users & the users have more control over their server configuration.
3. Dedicated Servers:
Dedicated server provides the true business class hosting environment, where the business has control over the entire server. The business is then free to configure the server with as much or as little security and access requirement.
Types of Dedicated Server:
Managed & Unmanaged Server are the two main types of dedicated server solutions. Managed server is where the hosting company mange it with their IT staff for a fee. The managed server configuration could be generic, without tight security & firewall implementation. On the other hand, unmanaged server security & configuration is dependent on your IT department / server administrator.
Downside of Unmanaged Server:
The business will require an IT department or an administrator to configure, secure & manage the server. Where, this process can become very expensive.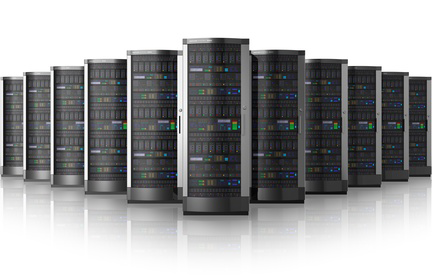 Our Hosting Solution for Our Clients:
We provide an unique server/hosting solution for our clients. It can be looked at as your, outsourced IT department that manages your server & web applications.
We own highly secured dedicated servers strategically located in the USA, which is connected to all major fibre-optic back bones, providing high throughput & optimal latency.

Our servers are configured with the highest security standards in the industry & it is exclusively managed by our team. Except our office, no third party or regular world wide internet user can gain access to these servers, in fact, our servers do not authenticate access with user name / password pair. For security, password authentication service do not run on our servers because we use different technology for server administration.
We host only a handful of projects in each server. All of these projects run exclusively on custom code base developed by Archisoft. These applications are highly optimized for performance & security. For security reasons, we do not host third party or open source applications such as word press, joomla etc on our server.

Our servers are backed up regularly & scanned for rootkit / trojan attacks. Our servers are also secured with robust firewalls to keep intruders far.
The downside:
For security reasons, we do not provide generic hosting control panel access to our hosting accounts. We, basically only host & manage what we build in one of the most advanced & secure server environments.
The upside:
Our clients get top tier business class hosting environment for the fraction of the cost. If interested, please contact us for quotes.