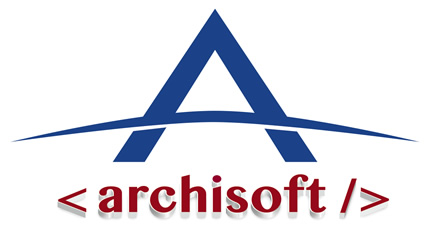 About Archisoft, how we began:
Archisoft is an outsourced IT department that will develop & manage all of your web sites, applications & server requirements allowing you to focus on your business bottomline.
Archisoft was created to accommodate growth & expansion for the companies owned by the founder. Archisoft was assigned to develop custom software applications to lead the companies operations into the future.
This also includes the development of highly secure server solutions to ensure extreme performance, uptime & security.
Archisoft, helped these companies to position itself ahead of its competitors. Working towards growth, especially during a time of economic distress requires real strategy. This level of growth does not come by accident or by chance but through immense industry specific R&D.
Realizing Archisoft's role in the multifaceted business growth, we launched it as a business to offer IT services to other small & medium size companies. Now Archisoft can be your company's IT department without breaking the financial bottom line.
Archisoft also offers custom developed applications on a subscription basis, so that the initial investment for the development costs can be deferred over a period of time, allowing businesses to better manage their cashflow and channel investments appropriately. Contact Archisoft with project details and the minimum number of initial subscriber license requirements.